Driving Licence Related Services

A Driving Licence is an official document certifying that the holder is suitably qualified to drive a motor vehicle. 
Licences are issued by the Motor Vehicles Department through its Regional Transport Offices (RTO). An individual of 16 years of age and above (for a non-gear two wheeler upto 55 cc) and 18 years and above (for a geared two wheeler and four wheeler) can apply for Driving Licence.
An applicant first gets a Learners Licence, then after at least one month after issuance of Learner Licence the applicant can apply for a Permanent Driving Licence.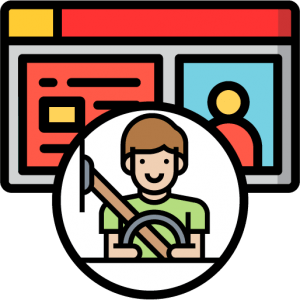 Driving Licence Related Services